Meet Dr. William E. Muscara
Dr. Muscara established Muscara Chiropractic in 1986 after graduating Magna Cum Laude from Palmer College of Chiropractic. He has been committed to restoring personal wellness in Montgomery County ever since.
Personal
– Born 8/2/61
– Married with 3 Children
– Excellent health
Education
– Two years Pre-Chiropractic Study leading to an Associate's Degree in General Studies at Montgomery County Community College in Blue Bell, PA
– Doctor of Chiropractic, Palmer College of Chiropractic in Davenport, Iowa (December 1985)
Hobbies
– Rugby, Golf, Karate
– Hunting, Fishing
– Travel
Additional Education:
– Physiotherapy/Adjunctive Procedures, Parker College of Chiropractic (120 hrs)
– Erhardt X-ray Seminars, Russell Erhardt, D.C., D. A.C.B.R (100 hrs.)
– Extremity Adjusting P.C.C. (60hrs.) Gonstead Technique P.C.C. (120 hrs.)
– Gonstead Advanced Tech. Seminars, Gonstead Clinic, Mt. Horeb, Wl(2)( 20hrs.)
– Extremity Dyekinstics by M.R. Mally, D.C. (12 hrs.)
– Renaissance International Chiropractic Philosophy Seminars (3)
– Industrial Back School
– Murphy's Whiplash, Spinal Trauma & Soft Tissue Injury Seminar
– Certified Chiropractic Rehabilitation Course I & II, LACC (220 hrs.)
– Certified Chiropractic Rehabilitation Course III, CRA-CCC (110 hrs.)
– PCS Managed Care Training Program (40 hrs.)
– Koren Specific Technique, Tedd Koren, D.C. (48 hrs.)
– Various continuing education seminars to maintain PA Chiropractic state license 24 hrs. every two years. Certified Chiropractic Rehabilitation Doctor C.C.R.D. (1996)
Honors and Awards:
– Magna Cum Laude
– Accepted to X-ray Internship at P.C.C.
– Daniel David Palmer Scholarship at P.C.C.
– Accepted to Pi Tau Delta Chiropractic Honor Society
– Palmer College of Chiropractic Rugby Scholarship
– 1986 Outstanding Young Man of America
– National Chiropractic Board Certification 1985
– PA State Board Certification 1986
– Who's Who of Professional Executives 1994-1996
– 1st Degree Black Belt – Kenpo Karate / WKKA
Memberships Held:
– PA Chiropractic Association
– FCER/Foundation for Chiropractic Education and Research
– Lions International
– Palmer College of Chiropractic Alumni Association/Presidents Club Member
– Palmer College Olde Boys Rugby Football Club – founding member
– Philadelphia-Whitemarsh Rugby Football Club
– Vice president Methacton Baseball Association 2008 and 2009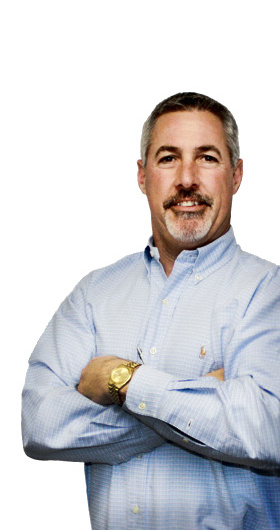 All methods used in this office are taught at accredited schools and are approved by the Council of Chiropractic Education (CCE). We maintain very specific standards and refrain from the use of unproven or unapproved techniques.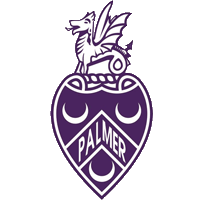 The Palmer Method
Palmer College is synonymous with Chiropractic. Davenport, Iowa is the birthplace of the world's largest holistic health care system and home of Palmer College of Chiropractic (PCC). The methods taught at this institution are recognized worldwide as the gold standard in adjusting techniques. Many people ask for the Palmer method by name when looking for a doctor of chiropractic. Dr. Muscara is a magna cum laude graduate of PCC and extremely proud of his alma mater's heritage.
A little history…
Daniel David Palmer discovered Chiropractic on September 18, 1895. Since that time, Chiropractic has become the third largest health care profession (behind medicine and dentistry) with more than 60,000 practicing Doctors of Chiropractic seeing more than 30 million people. However, Chiropractic is said to be the largest profession dedicated to the promotion of health that does not merely provide "sick care". Because Chiropractors deal with the nervous system, which controls every part of the body, the positive impact on one's health following a Chiropractic adjustment is extremely broad.
Gonstead Technique
A chiropractic technique that uses the practitioner's hands to make corrections of the spine. This is a high-velocity (high-acceleration), low-amplitude adjusting technique. It is taught at most chiropractic colleges. It was developed over several decades by Clarence Gonstead, D.C. It also utilizes specific x-ray analysis.
Koren Specific Technique (KST)
This procedure is made up of three steps (the 3 Cs):
The first step, Challenging, is the initial analysis procedure. In a relatively short period, the entire structural system is checked: skull, spine, discs, hips, ribs, sternum, shoulders, arms, legs, hands, feet – anything that is out of position is analyzed.
The second step, Checking, is used to determine if the body part is in its proper position. This system is akin to muscle testing (applied kinesiology or AK) wherein a muscle will become weak when confronted with a negative impulse.
Correcting, step three. When an adjustment is needed, the area is corrected using the Arthrostim™ adjusting instrument. The ArthroStim™ is an FDA approved instrument developed by IMPAC technology in Oregon. It has been continuously refined and perfected over its 22-year history. It introduces energy/force/information to the body to realign segments and remove nerve pressure at a speed of 12 "taps" per second (12 hertz); it is a fast, accurate, low force and controlled adjustment.
Extremity Adjustments
In order to fully care for patients, Dr. Muscara employs extremity adjustments when called for. This gives us the ability to care for problems with wrists (carpal tunnel), elbows, shoulders, hips, knees, ankles, feet, TMJ disorders and the rib cage. It helps round out the care given to your spinal problem and in many cases, leads to a quicker recovery by stabilizing other injured areas.
Corrective Spinal Care
Our aim is to offer you and your family corrective spinal care as opposed to a relief care approach. What is the difference? Relief care only makes you feel good short term and does nothing to fix the underlying problem. Corrective chiropractic care takes each patient as an individual on each visit and determines the adjustment(s), if any, that should be used to enhance the process of making your system both mechanically (the alignment) and neurologically (the nerve function) improved. Each visit improves on the previous one. Although we care about your symptoms and want a speedy recovery for you, it is best to make right the cause of your problem rather than just make you feel good for a short while with no long term benefits.