Holistic Health Starts with a Properly Functioning Nervous System.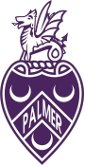 Expert Care
There is no blanket cure for every patient. Dr. Muscara has been restoring wellness for over 30 years and caters his approach to each individual. He has performed adjustments for patients from 30 mins old to 98 years of age.
Personable
Our patients come for Dr. Muscara's expertise. Our patients stay for the warm and welcoming atmosphere provided by all of our staff. When it comes to caring for your overall health, there's no substitute for kindness.
Patient First
Don't worry… We don't want you to come in 3 times every week for the rest of your life. Dr. Muscara's number one priority is your restoration and wellbeing. His methods are pain free and long lasting.
What people say about Dr. Muscara…
"For a first time client, I really appreciated the pleasant, casual atmosphere and that they could fit me in the day I called with some upper back pain. Dr. Bill is a nice guy, certainly passionate about his craft and took time to explain some of the nuances of chiropractic care and their benefits to long term health. I definitely recommend this practice and will be returning in the future."
– Eric D.
"NOT just a 'whack-em crack-em' type of Chiropractor. He is very holistic in his approach to getting you on the road to recovery using many different methods. He does not try to get you to come to him 4 times a week for 5 months to bleed you for your life savings…"
 – David R.
"I have suffered with debilitating migraine headaches for years, and have tried numerous options and techniques to relieve and lessen the severity of them… I was recommended to 'Dr. Bill' Muscara, who I can not be more grateful to, nor can I put into words how life saving his abilities are. I have had abundantly less headaches and I am now able to enjoy daily activities that were not doable in the past due to being so limited with the headaches. I am beyond grateful for his knowledge and ability to help me do the things I love to do PAIN FREE!"
– Jill S.
"When I called, I was able to get an appointment that day, even though I had problems with my insurance card. The secretary was super nice and… everything was straightened out before my visit… He gave me exercises to do outside of his office to help realign my spine, so I wouldn't need to see him so often. After two visits, I had nearly full mobility back."
– Lauren W.
"I started going to him when I was 7 months pregnant and had very bad back pains. Dr. Bill is great, after his adjustment I felt so much better and I've been going to him since! I even brought my baby when she was born and he works wonders with colic and fussy babies!"
– Rebecca S